Teens Club Session - 4:15pm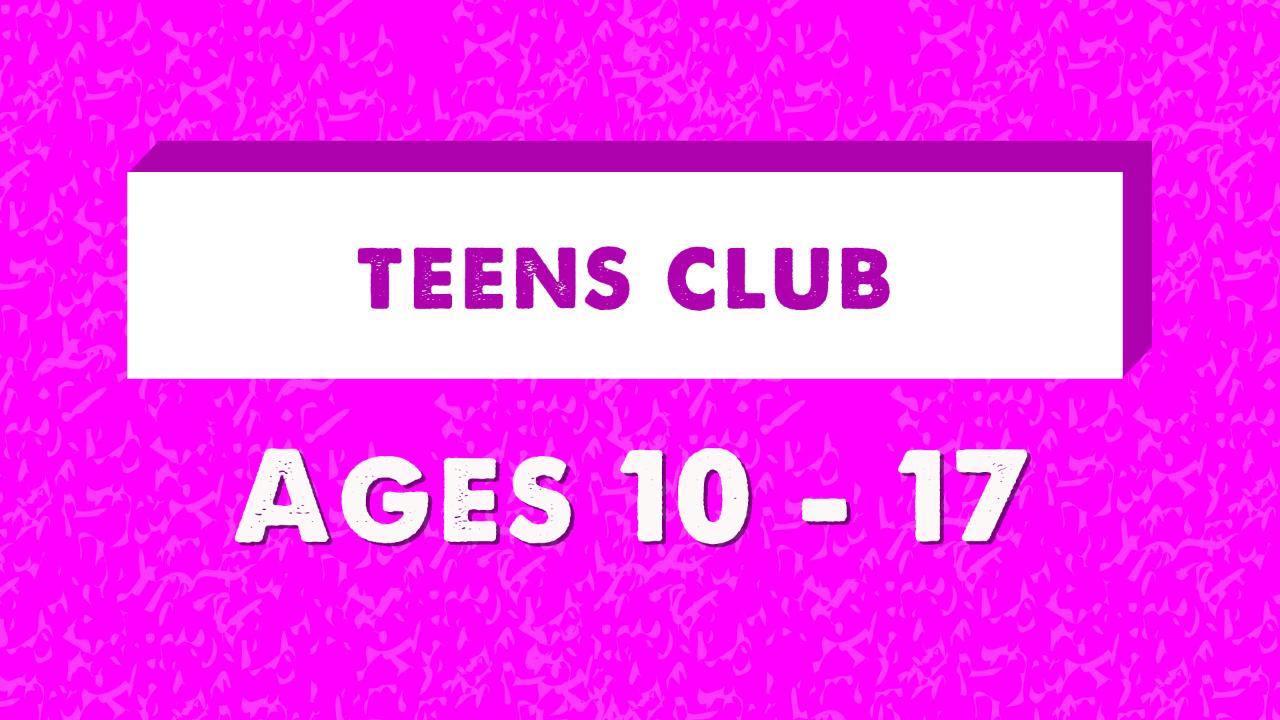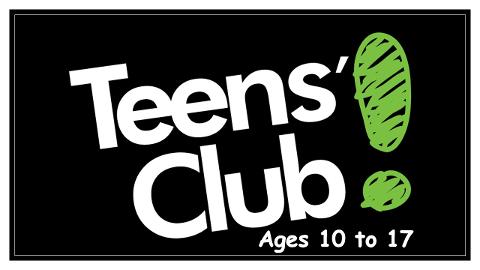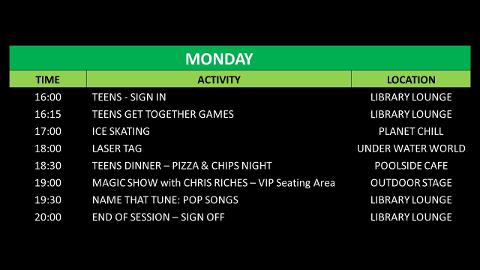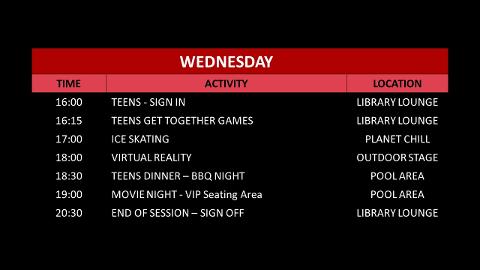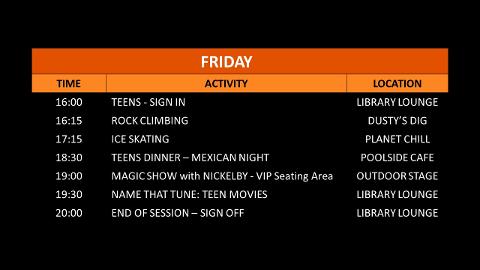 Duration: 4 Hours (approx.)
Location: Surfers Paradise, QLD
Product code: P0CR5P
Our Teen's Club program isn't some structured set of classes or rules. These "almost adults" deserve a vacation of their own. They will join pre-planned events during the session such as Ice-Skating, watch the our shows as well as teen's get together games with prizes to be won. The session includes a VIP seating for shows or movies. They sure will be entertained throughout the evening with other high schoolers aged 13 to 17 and with our Teen Activity Staff Specialist that keeps the good times coming. Make sure to check the program for each day in the photos section.
SESSION TIMES AND DURATION

Session will run from Tuesdays to Saturdays from 4:15pm to 8:15pm (sign in opens at 4pm). Bookings are essential as maximum of 20 teens will apply. Cancellations must be made 24 hours prior to each session or the cost will be forfeited.
MEALS

Dinner is included in the price:
Monday: Pizza & Chips Night
Wednesday: Barbecue Night
Friday: Mexican Night
Dinner is served at 6:30pm. Whilst we encourage children to eat their meals, we will not force them. PLEASE NOTE: We are a nut-free zone.
ADDITIONAL INFORMATION:
Our Teens Club is for the exclusive use of guests staying at Paradise Resort and cannot be booked for visitors. Only children registered to the room will be accepted. We are not a licensed day care centre and do not offer the services and facilities of child day care centres. As a Teen's Club all staff carry a Blue Card and receive ongoing training to ensure a fun holiday environment and therefore are not required to hold a qualification in Child Care. Whilst our priority is to provide children with a fun and exciting holiday program we will not, and do not offer the same services as a full Child Care Centre.
For Emergency contact, parents must leave mobile phones switched on at all times, not on message bank. If any member of staff feel that any child is not enjoying the activities and entertainment or is distressed, upset or misbehaving in anyway, and depending on their interpretation on the severity of the situation they may choose to contact parents for collection of the child.

All children are different and some may require special attention or dietary meals. Please advise any special requirements for your children at time of booking. Please note: If one on one care is required, there is an additional charge of $25 per hour (minimum of 2 hours).